We have colour coded your membership package and your guest passes to ensure you scan in using your membership and forward the correct ticket (guest pass) to a friend.
PREMIERSHIP CLUB MEMBERS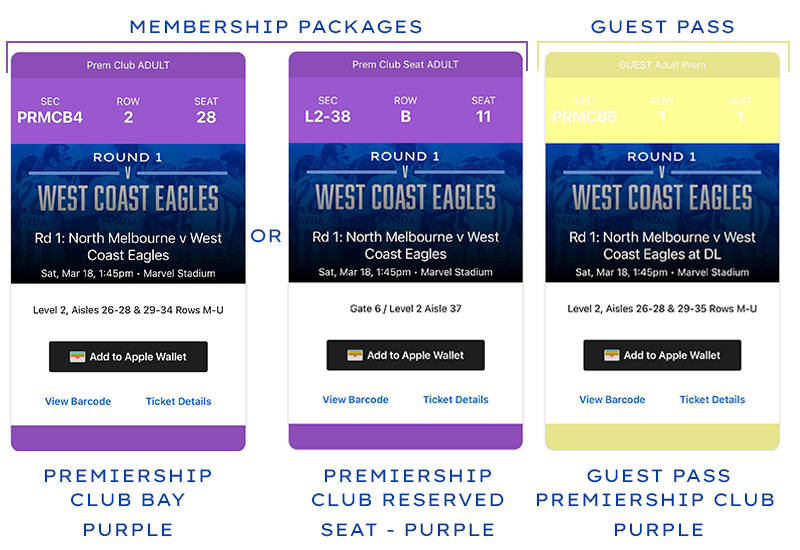 SOCIAL CLUB MEMBERS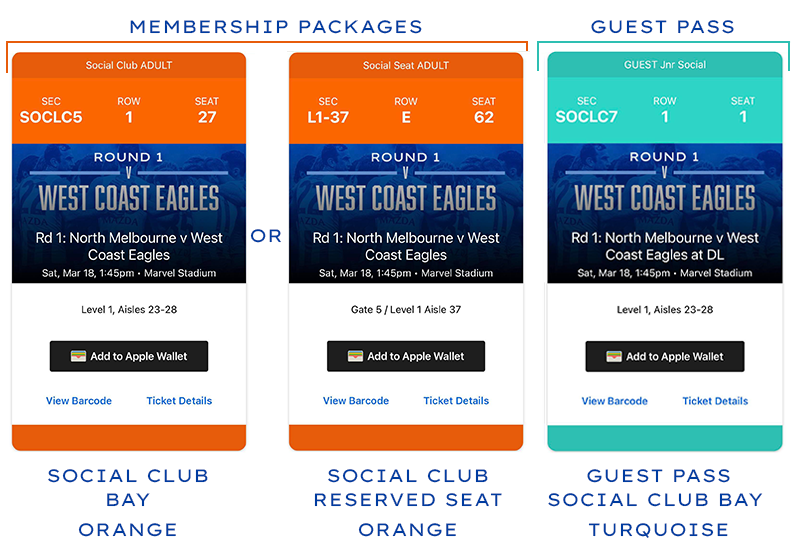 CHEERSQUAD MEMBERS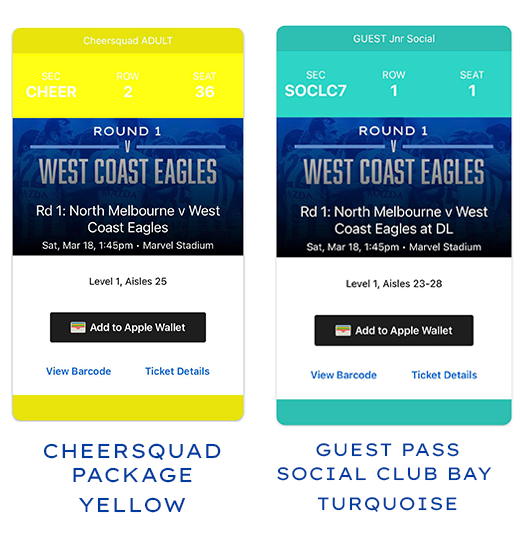 We currently don't have CheerSquad guest passes available however you can purchase a social club guest pass which can access the bay right next to the CheerSquad.

GENERAL ADMISSION AND FLEXI TICKETS
Blue tickets are standing General Admission memberships and can be used once per game. Pink tickets are our Flexi General Admission membership where more than one ticket can be scanned into a game.