There is a lot of information on your mobile membership card so we have put together the below guide to understand what it all means to ensure smooth entry for each of our games.
TICKET TYPES
You can easily distinguish between Adult, Concession and Junior mobile tickets by looking at the top of your ticket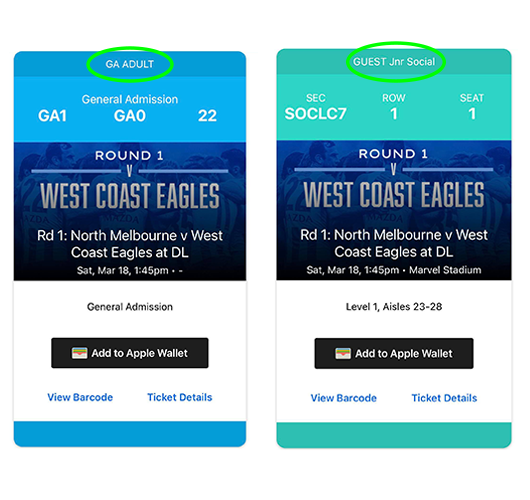 WHERE CAN I SIT?
For Reserved Bay and General Admission memberships, the middle of your ticket will show where you can sit. please ignore the seating information at the top of your tickets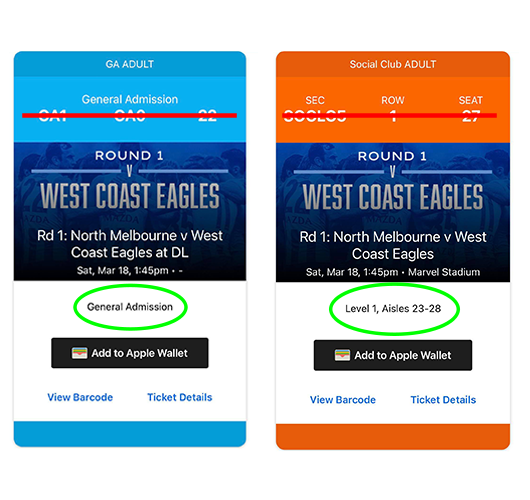 For Reserved Seat members, your seat location will show in the top coloured section of your membership card with the level and aisle location listed under "SEC" follow by the Row and Seat number of your reserved seat. The middle part of your ticket will show which gate is best to enter at and the level and aisle location of your reserved seat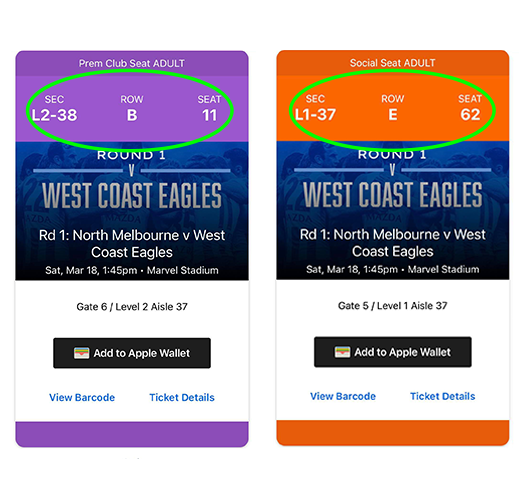 WHAT DO THE DIFFERENT COLOURS MEAN?
We have made it easier to distinguish different membership packages in the app, as well as guest passes or flexi ticket you may have added on to your membership to bring a friend to a game. See below a breakdown by stadium of the different colours used to ensure you are scanning in using your membership, and screenshotting the right coloured guest pass to your friend.
MARVEL STADIUM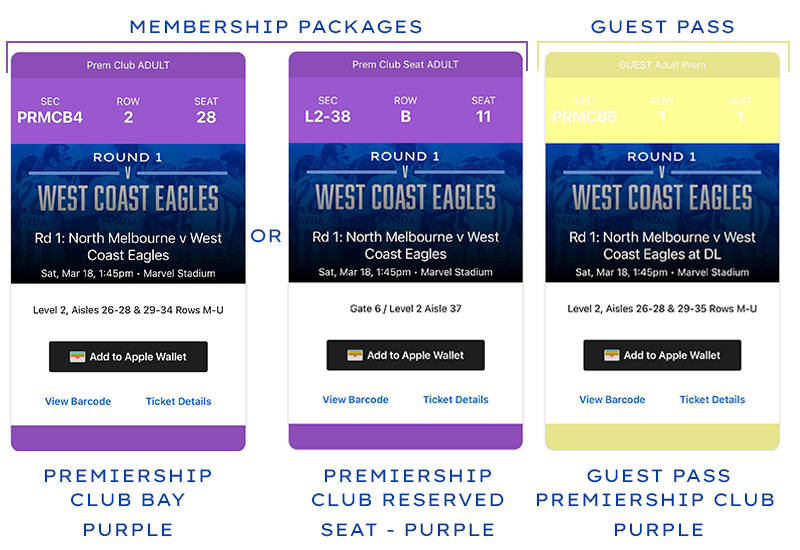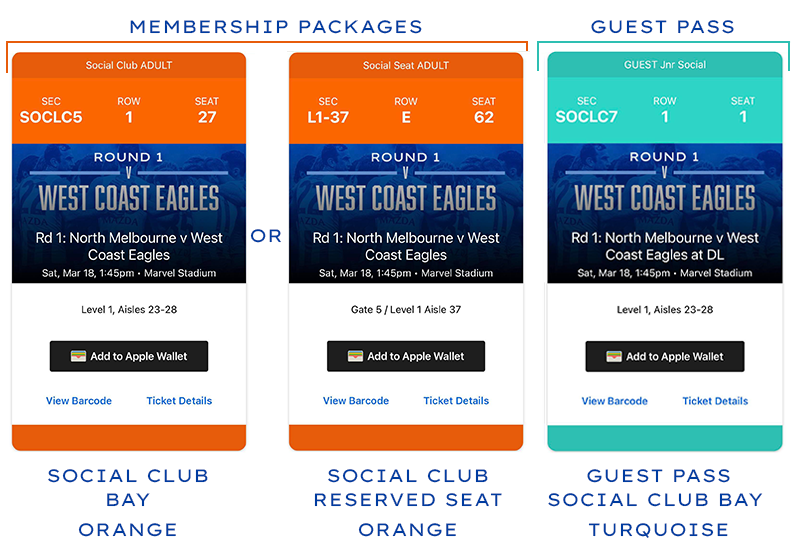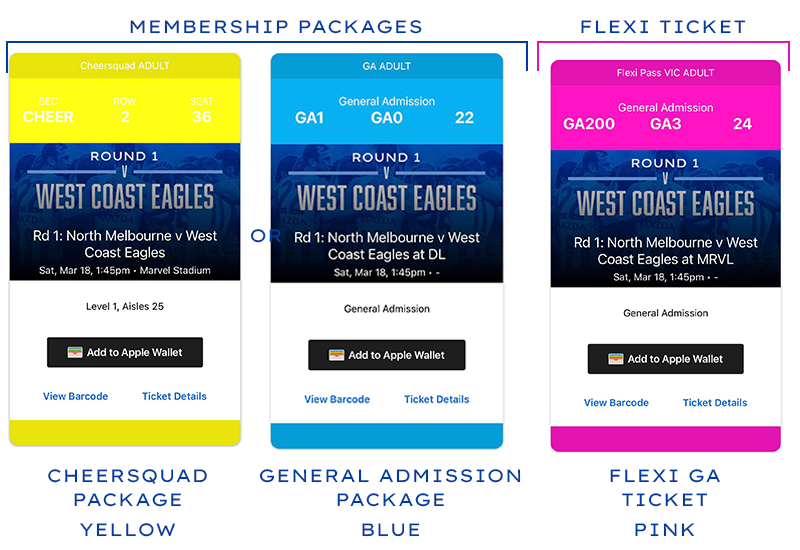 HOW DO I KNOW WHEN I HAVE USED A FLEXI TICKET OR GUEST PASS?
Once you have used one of your flexi tickets, or a guest pass, this will change colour in your app prior to the next home game, to ensure you don't mix it up with another ticket or guest pass that you have purchased. If any of your tickets are red, it means it has already been used and can't be used again.