As an interstate member, you will automatically receive a member pack to your letterbox. This will include a 2024 Souvenir Card with a lanyard and bumper sticker, plus a 2024 member scarf if you live in NSW, ACT or SA, or a 2024 member cap if you live in QLD, WA or NT. You do not need request a pack. Juniors will receive a Future Roos merchandise pack instead.
Shortly after renewing, you will also receive your Mobile Membership Pack direct to your email. This email will contain a $30 Roo Shop voucher.
You can use this voucher to redeem the 2024 member cap or scarf or use this credit towards another Roo Shop purchase. This cannot be used in conjunction with any other promotion or offer, vouchers cannot be stacked and vouchers expire on the 31st October 2024.

If you wish to redeem this credit at the Roo Shop at Arden Street or at a home game in Melbourne or Tasmania. Simply bring in the email with the voucher code to a Roo Shop outlet, and we will be able to process your credit in store. Please note we cannot process your Member Choice item without your voucher code from the email.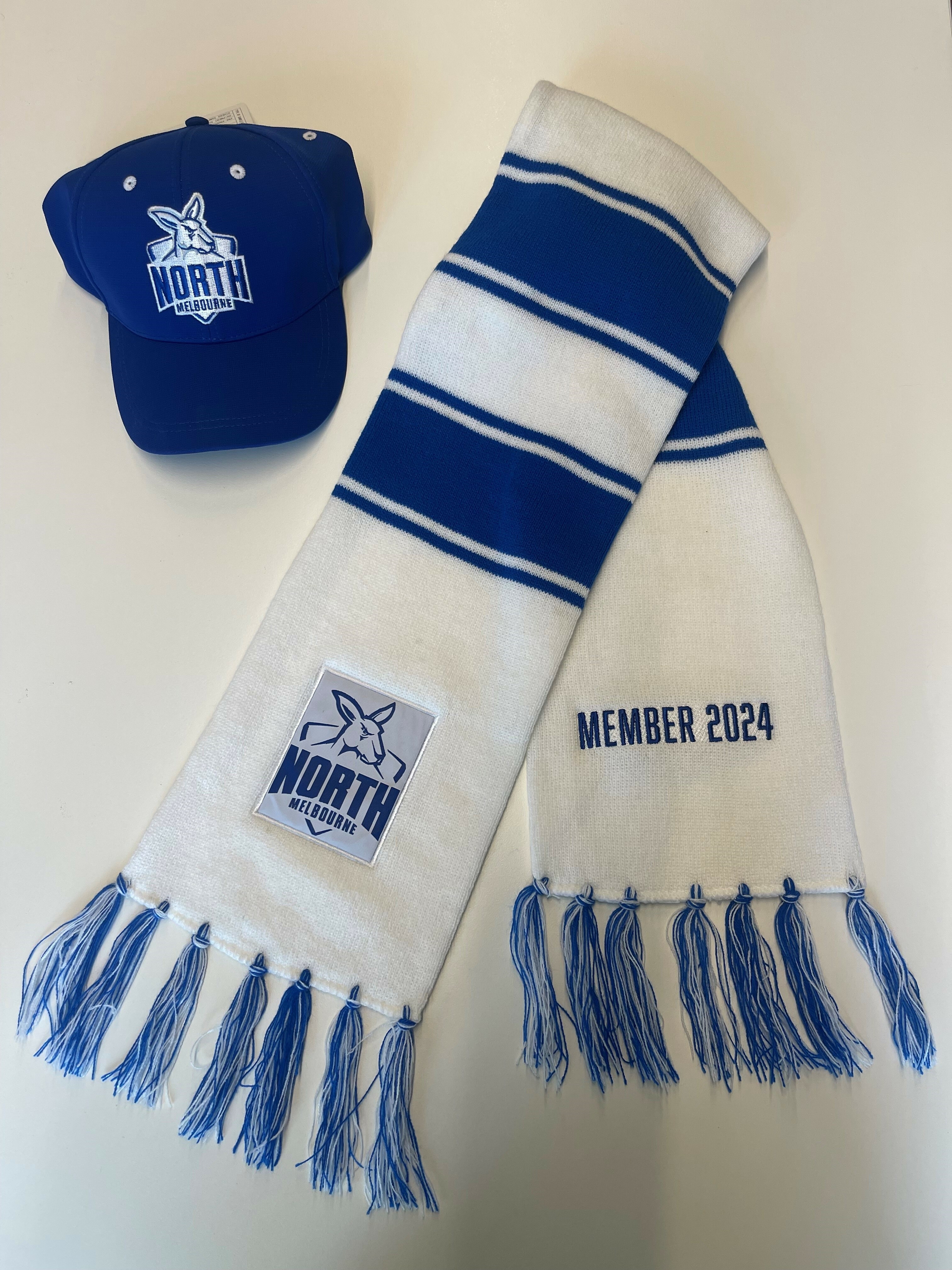 For more information about what is included in all packages, please click HERE