Shortly after renewing, members will receive your Mobile Membership Pack direct to their email. This email will contain your $30 Roo Shop voucher.
Members can use this voucher to redeem the traditional member item via the Roo Shop online or instore, or use this credit towards another Roo Shop purchase. This cannot be used in conjunction with any other promotion or offer, vouchers cannot be stacked and vouchers expire on the 31st October 2024.


If you wish to redeem this credit at the Roo Shop at Arden Street or on Game Day, simply bring in the email with the voucher code to a Roo Shop outlet at Marvel Stadium, and we will be able to process your credit in store. Please note we cannot process your Member Choice item without your voucher code from the email. We strongly recommend redeeming this online with free shipping to avoid the long lines on game day.

This year, the 2024 member items consist of a member scarf or a member cap.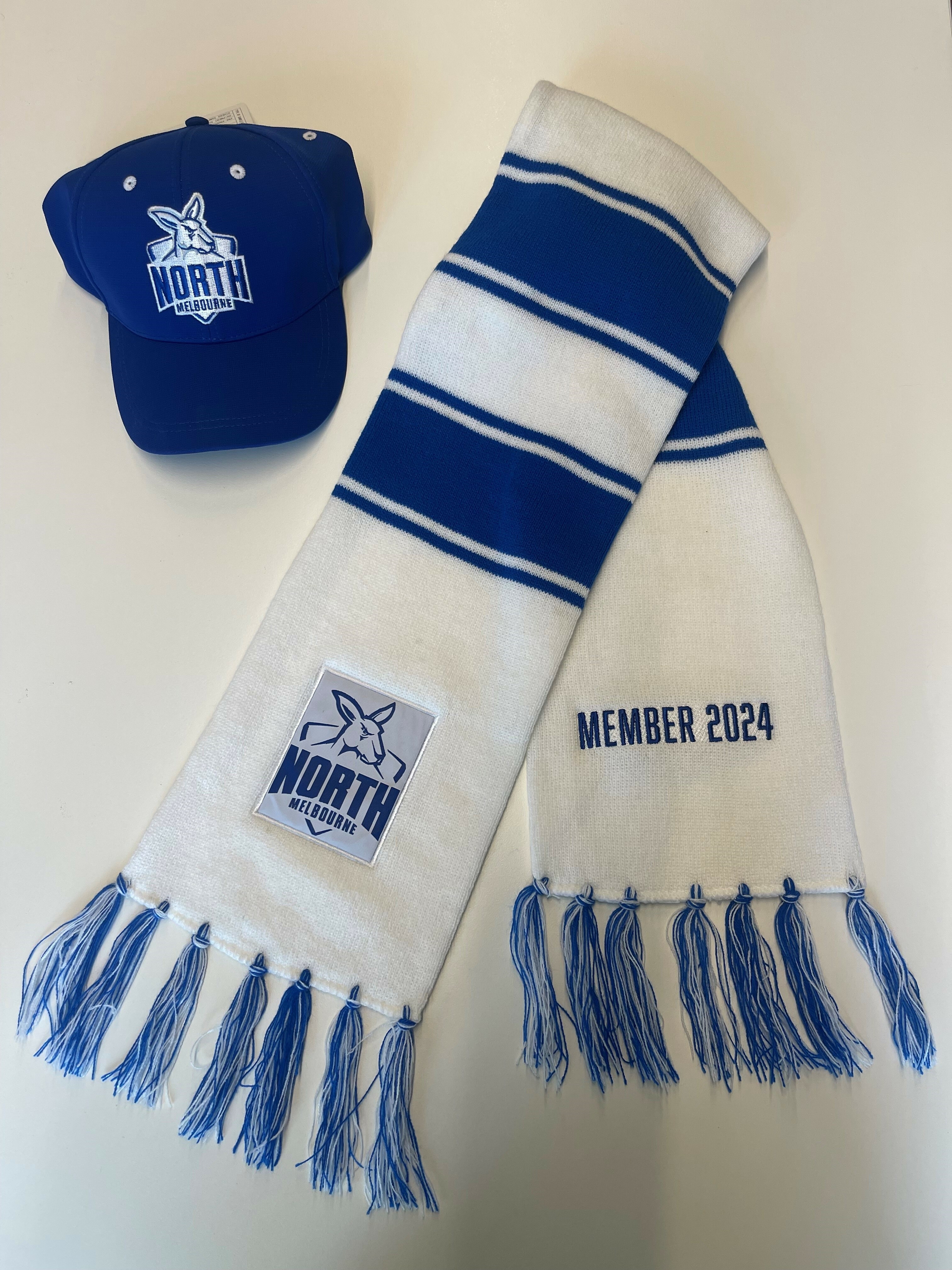 See our FAQs regarding your member choice voucher here.

For more information about what is included in all packages you can find them here.